Online Shop for VA/DOD Users
Register with your @va.gov or other .gov email for access to our pricing and online catalogs.
Approved government users are able to browse our products and place orders via purchase orders.
Redhawk employs a total team concept, integrating this methodology into all operational and organizational strategies. The hands on approach within the company guarantees that the needs of the Veterans we serve will always come first.
With the combined experience of war-fighting leadership, entrepreneurship, business acumen, and sales, the team is highly capable and fully committed to tackling and succeeding in all opportunities presented.
Redhawk
Supports the VA's Women's Health Initiatives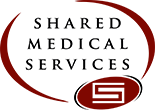 NAICS: 327212, 333914, 334510, 334516, 337127, 339112, 339113, 339115, 423210, 423220, 423420, 423430, 423440, 423450, 423460, 423490, 423610, 423990, 446199, 448190, 532490, 621512
PSC/FSC: 4240, 6510, 6515, 6525, 6530, 6532, 6540, 6545